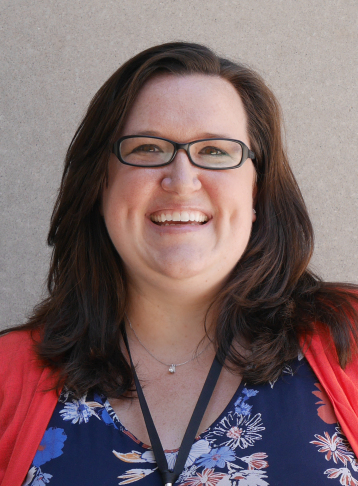 Jump to: Background and Interests Degrees Links Contact Information
Curriculum Vitae

Background and Interests:
I am the lead neuropsychometrist for the Language Imaging Lab. I work with Drs. Binder and Conant on the Epilepsy Connectome Project. I also work with Drs. Binder, Pillay, and Shah-Basak on our aphasia studies including our work with Concept Representation in the Brain and our tDCS and tACS stimulation studies. For each study I administer a battery of neuropsychological assessments to research participants to assess their cognitive functioning, including language abilities, and transform the collected data into a format that can then be analyzed. I also support our Speech and Language Pathologists during our Intensive Program of Aphasia Therapy (IPAT) and our Aphasia Community Support Group sessions.
My background is in psychology and neuropsychology where I worked for 10+ years as a clinical psychometrist, assessing adult and geriatric patients for a variety of neurocognitive concerns including dementia and stroke. I switched focus to research in 2018 when I started working at the Medical College.
Degrees:
B.A. Psychology, Lawrence University, Appleton, WI, 2006
Links:

LinkedIn
Contact Information:
Medical College of Wisconsin
Department of Neurology
8701 Watertown Plank Road
Milwaukee, WI 53226
afreiberg@mcw.edu
Tel: 414-955-4483